Sequoia Waste Solutions, Ascent Data, RIDC Alliance and Commonwealth Computer Recycling host fourth recycling event.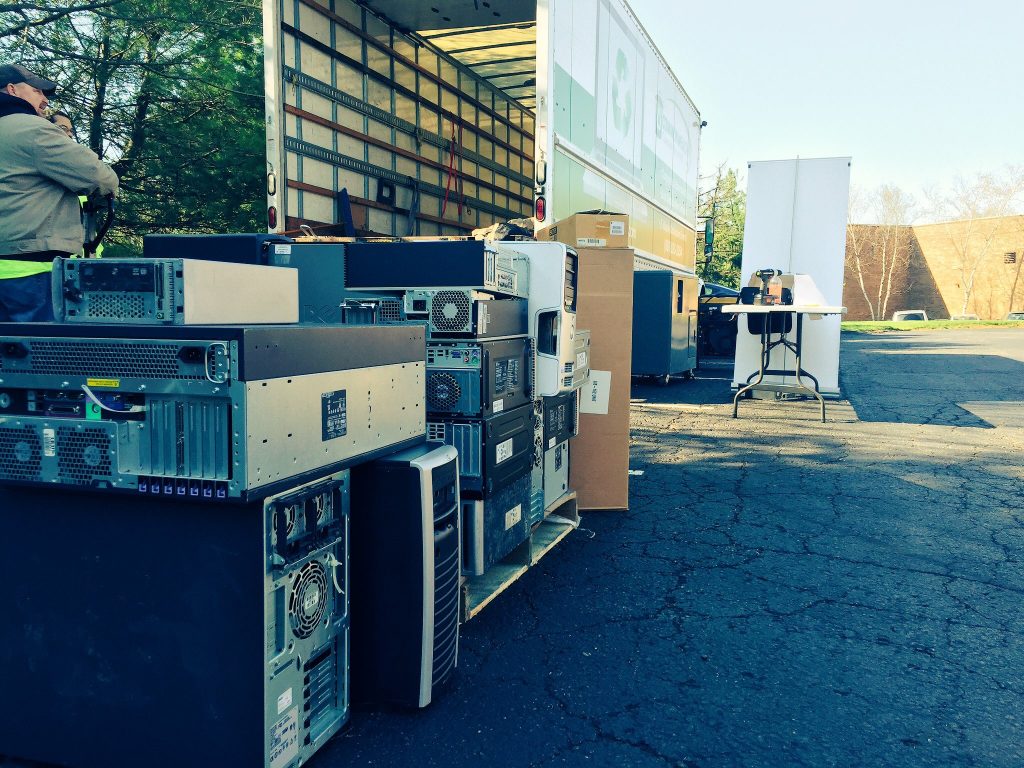 4-tons collected at April 2016 e- waste recycling event!
In a popular service for companies and employees in RIDC Park, this semi-annual recycling event brought in over 4 tons of e-waste. All data has been securely wiped and all hard drives have been destroyed. Since the first event in November, 2014, companies and individuals in the Park have recycled in excess of 17 tons of e-waste! Stay tuned for the announcement of dates for the fall event.